Michelson Philanthropies Impact Report
Michelson Philanthropies is pleased to share the 2023-2024 Impact Report. With the support of dedicated staff, grantees, and partners, we have endeavored to deliver transformative opportunities through grantmaking, impact investments, advocacy, and programmatic work that support vulnerable and underserved communities.
Tribal leaders from across California gathered to discuss how to establish and maintain their own broadband networks.
A Cincinnati Zoo researcher and feline colleague high-five during a breakthrough study toward a nonsurgical sterilant for cats.
Dr. Aleksandar Obradovic is the 2023 recipient of the Michelson Philanthropies & Science Prize for Immunology.
Michelson Institute for Pet Professions enrolled its 100th student in 2022. Seventy participants have completed the program.
Spotlight: Michelson 20MM Foundation
In our latest impact report, we spotlight the work of the Michelson 20MM Foundation, which has championed college access and affordability since 2010. Learn how Michelson 20MM is working toward digital equity and smart justice for all.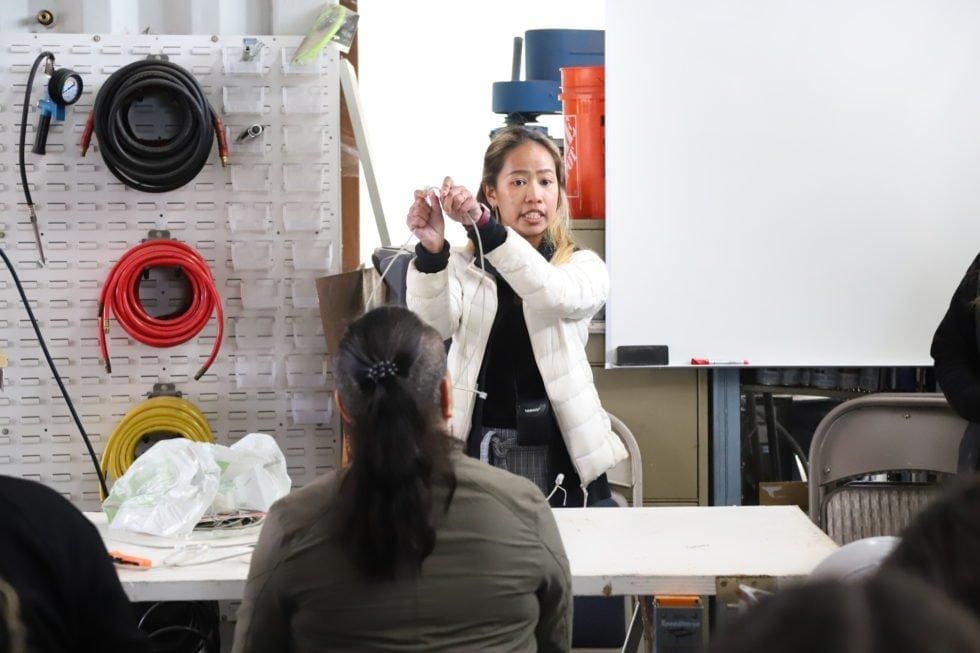 "If there is a throughline to the work of Michelson Philanthropies, it's investing in solutions that honor the communities we seek to serve and brings us back to our mantra of 'making life less unfair.'"
Michelson Found Animals

and its partners awarded $420k in grants to 23 animal welfare organizations across the United States.
Michelson Medical Research Foundation

has awarded $2.25M to early-career scientists advancing immunology, cancer research, and vaccine development. 
Michelson 20MM Foundation

awarded $576k in educational grants to support students' basic needs, including textbook affordability and digital equity.
Michelson Center for Public Policy

was a leading advocate for California's historic $115 million investment in the Zero Textbook Cost degree program for community colleges.